Overview and History of East Central Ambulance Association
The service now named ECAA was purchased from Parkview Funeral Chapels, Ambulance Division on April 15, 1985. At the time of purchase, the service consisted of two van conversion ambulances and one Cadillac conversion which were based out of Castor, Coronation and Consort respectively. To date, ECAA has 5 ambulances, one unit based in each community, a mechanical backup and a stand by unit for special events.

In the early days, ambulance drivers were paired with attendants certified in First Aid/CPR or utilized hospital nursing staff for inter-facility transfers. Following changes in Alberta regulations, all staff are now trained to EMT-A (Emergency Medical Technician-Ambulance) level. Direction is provided by a provincially appointed Medical Director and Associate Medical Directors. In 2010 the province initiated standard treatment protocols and all staff are trained to this level. Our staff are continually training through in-services, courses and other means.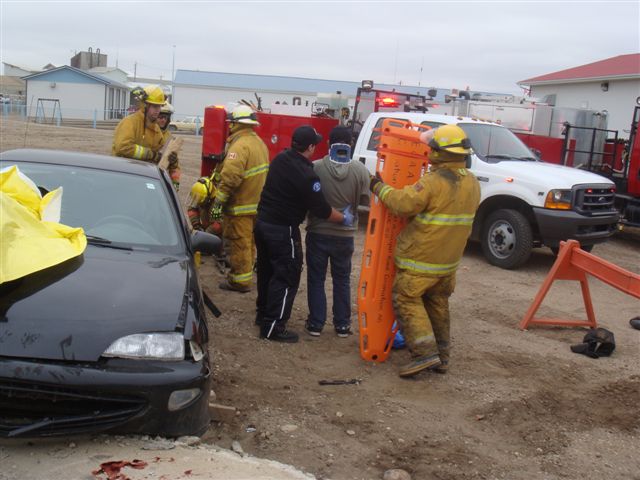 In August 2007, an Operations Manager was hired to assist the Board of Directors in managing the service, and in July 2009 ECAA hired an Administrative Support Clerk to consolidate administrative functions.

ECAA has been the local ambulance provider for the past 31 years and continues to provide service coverage to the municipalities of Halkirk, Castor, Coronation, Veteran, Consort, County of Paintearth No.18 and Special Areas No.2 and No.4.
ECAA is contracted to Alberta Health Services and continues to serve as one of the few independent service providers in the province. It is still managed locally by elected officials from each of the municipal partners.
Our three ambulance stations are located in Castor, Coronation and Consort.
In April of 2014, ECAA became an Accredited Ambulance service in the province receiving Full Accreditation with Accreditation Canada, establishing our service as an independent industry leader.